What if someone told you it is not too late?

What if someone told you it is possible?
What if you could start your dream, today?
What if your playing could sky rocket?
What if you could be a great cellist?
What would happen if I taught you everything I know?
Hi! My name is Ragnhild.

I am a professional cellist who has played cello for almost 25 years. I have a Masters degree from the Barratt Due Institute of Music in Oslo, where I studied performance for seven years. I am also a Timaniteacher, a teacher who specializes in using the body correctly while playing, as well as a coach. I have more than ten years of teaching experience and now I want to teach you everything I know, and more.
I am all about finding the shortcuts to good playing. I will not settle for "just practice more". I want to teach you a way to play better, and practice less. I want to see you succeed!
Sign up for this course and you will get me as your teacher, guide, coach, mentor and friend, right into your own home.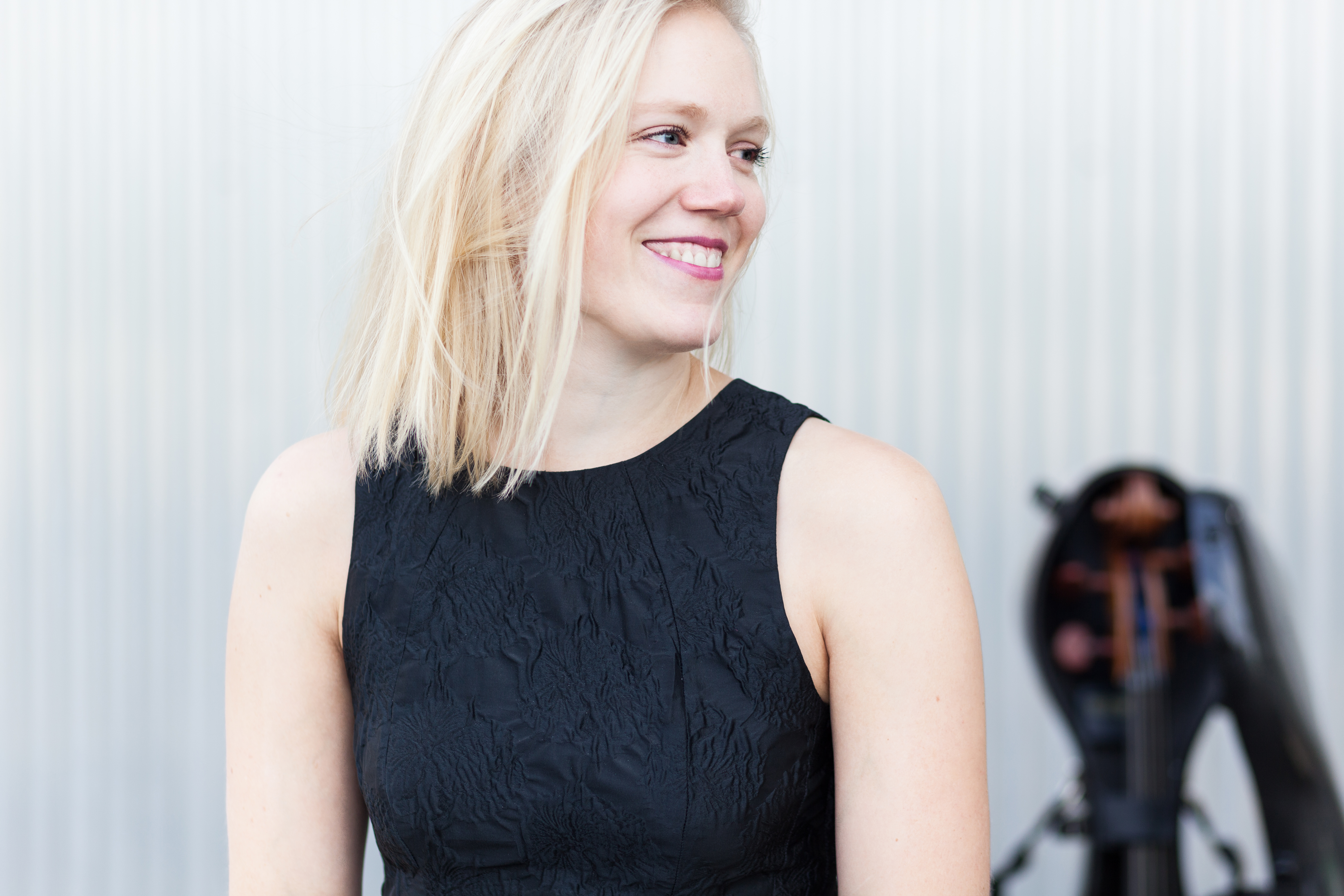 In this course we will cover all the basics you need to get you started, as well as topics like:
»»» Easily improve your technique
»»» Practice routines to help you succeed
»»» Improve intonation quickly
»»» Learn how to make the best sound
»»» Use your body correctly
»»» Play without pain
»»» Get confident while playing
»»» Tips on performance anxiety
»»» Pep-talks and so much more!
In addition, I will guide you every step of the way. You are not alone in this course. Reach out to me anytime and ask me anything. I will go out of my way to help you succeed!
IT IS TIME TO FOLLOW YOUR DREAMS AND BECOME THE CELLIST YOU WERE MEANT TO BE!
Testimonial
"I've followed the Cello Academy from the beginning and feel very inspired by Ragnhild's humble and patient approach in the course. The online lessons are all marked with what level they are best suited for, so one is able to pick and choose. Through both show, tell and interesting pep-talks, Ragnhild takes great interest in her students and lets us also take part in her own journey and work as a professional musician.

In addition to being a great cellist, Ragnhild is a trained Timani coach. The combination of both body and soul is what makes this online course stand out, and the lack of hierarchy makes me fell we're all a team. Ragnhild is more than a teacher, she's like a long lost online cello sister!
The Cello Academy is the perfect blend of technical skills, personal experiences and Timani knowledge. I highly recommend it to both beginners and more trained amateur cellists."
-Gunnhild Wiggen, Norway
What can I expect from this course?
»»» Lots of new content every month!
»»» You will get videos, PDF's and sheet music
»»» Learn from a professional from your own home
»»» Go at your own pace, in your own time
»»» Content is available 24/7
»»» Ask me anything as we go, in our Facebook-group
»»» 30 days of free trial, cancel anytime
We will also dive deep into:
TECHNIQUE:
I am all for finding the short cuts to good technique. I will teach you to improve your technique so you can get more out of your practice routine and make playing easier and more fun. We will discover topics like sound, intonation, rhythm and so much more.
PRACTICE ROUTINES:
I believe it is all about practising smarter, not more. There are only so many hours in a day, and we need to get the most out of it, while we are having fun doing it.
BODY AWARENESS:
Learn how to be on the same team as your body, and make it thrive while playing. Did you know it can also help you achieve your goals faster if you only know what to do?
PERFORMANCE AND PEP-TALKS:
I will give you my best tips on how to overcome performance anxiety and what to do with nervousness. Learn to befriend the concert situation and play better than ever.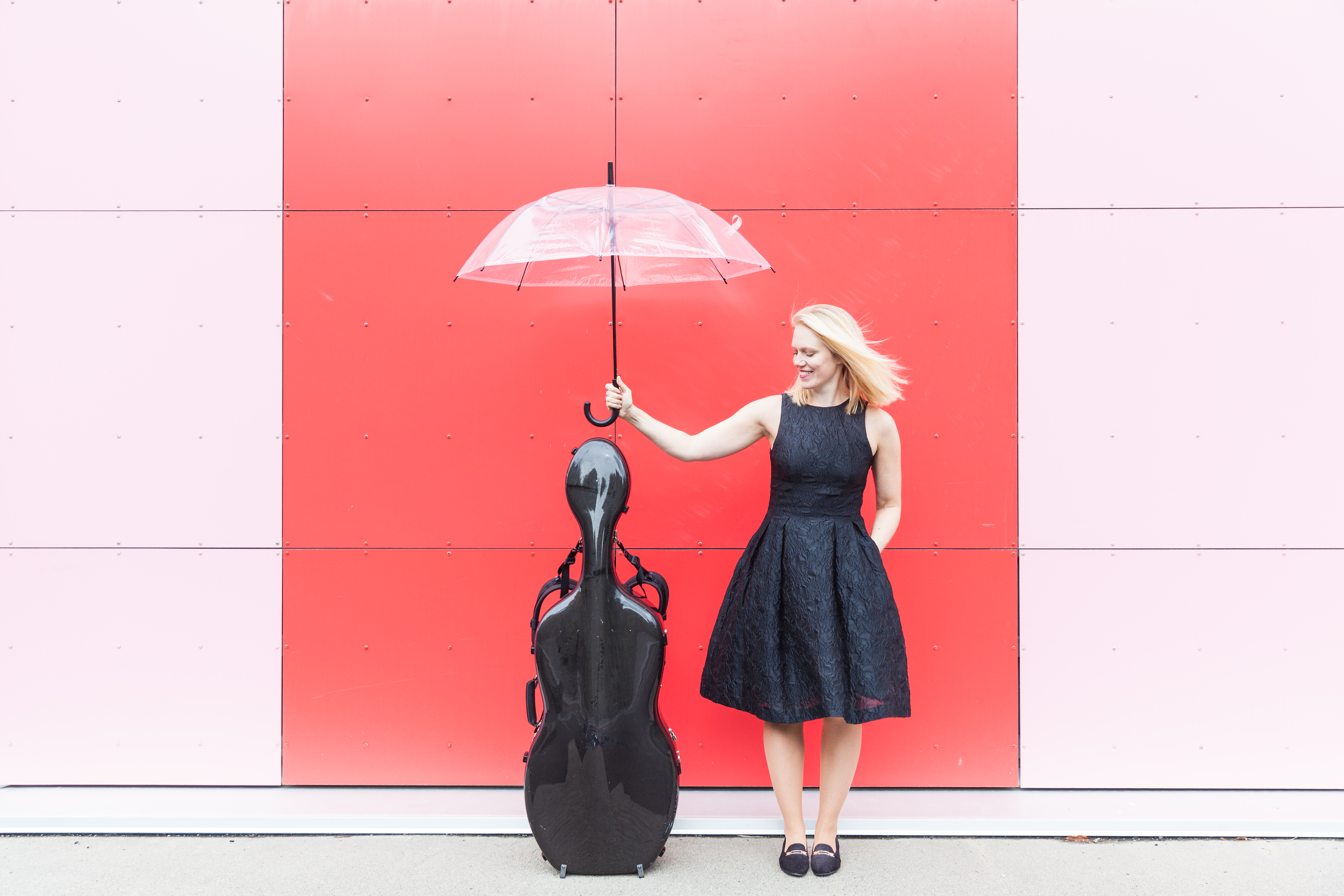 This course is suitable for you if:
»»» You want more inspiration in your playing
»»» You want playing to be easy
»»» You want professional help
»»» You have dreamt about playing cello for ages
»»» You want to truly achieve your goals
»»» You want to upgrade your playing
»»» You want to get to the next level, NOW
I have total faith in you! It is never too late to start something new. By signing up for this course you will get the professional help you need to succeed. With the right guidance you can do anything! I see you as an equal and I take your growth seriously.
Course Curriculum
Welcome!
Available in days
days after you enroll
Guest speakers
Available in days
days after you enroll
Testimonial
"I was struggling to motivate myself to practice cello and didn't always know what to do when I did practice anyway. Having the sessions to go through and work through helped me focus on different techniques or things I would usually not work on. It also helped me aim higher than usual, but helpful that there are some different level/beginner/advanced parts so I don't feel pressure to be able to do everything perfectly straight away! It gives me more excitement/joy to practice rather than it being a chore."
-Cat Davis, United Kingdom
So what makes this course so special?
I know in my heart that becoming a good cello player is not just about practising more. In order to become the cellist you want to be, you need to have a broad knowledge about the body and mind and how it can help you on your way to greatness.
That is why in this course I include topics like:
Practice smarter, better and more efficient (not more)

Taking care of your body and how it helps you excel
Getting clarity on what holds you back from becoming the cellist you were meant to be
Tuning into the presence needed to becoming an extraordinary performer

I want to see you succeed! Lets do this!
Frequently Asked Questions
When does the course start and finish?
The course starts now and never ends! It is a completely self-paced online course - you decide when you start and when you finish.
How long do I have access to the course?
You will have access to this course as long as you are subscribed! All sheet music and written material is downloadable, so you can download it and keep it forever.
What if I am unhappy with the course?
We would never want you to be unhappy! If you are unsatisfied with your purchase, contact us in the first 30 days and we will give you a full refund.
Is there one-on-one sessions included in the course?
Right now there is not 1:1 included in the course. However if you sign up, you will get my 90 minutes 1:1 VIP sessions for a reduced price.
Is there an audition to join this course?
No! Everyone is welcome here!
How does this price compare to ordinary cello lessons?
My in real life cello lessons cost $60 for 60 minutes. If you want 4 lessons a month, thats $240 a month.
I have never played before, and I am worried that it might be too late for me to start playing as an adult?
No! It is never too late! I have had students in every age group. Now is the time to get started on your dream!
I have just started to play, is this course for me?
Yes! My goal is that this course will cover everything from the basics to more advanced. I have videos for beginners, as well as more skilled, and all my technique videos can be used by everyone.
Your Instructor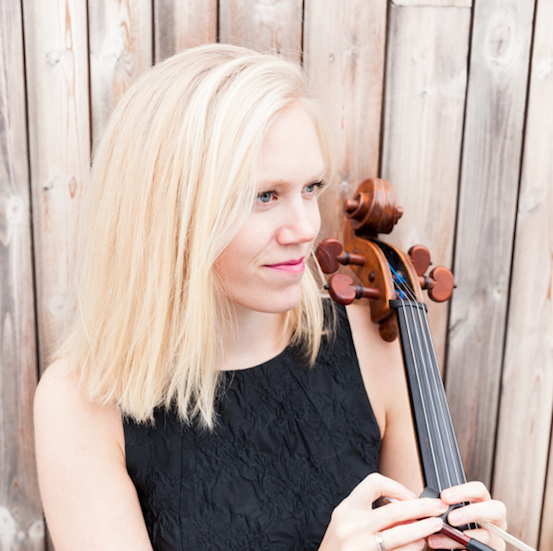 Hi! My name is Ragnhild Sannes, I am a professional cellist, teacher and coach living in Bergen, Norway. I believe that music can be a source of joy, not only for the listener but also the performer. It is fully possible to let happiness fuel your art, and that is where I build my dream from.